posted on 09/04/2022 20:15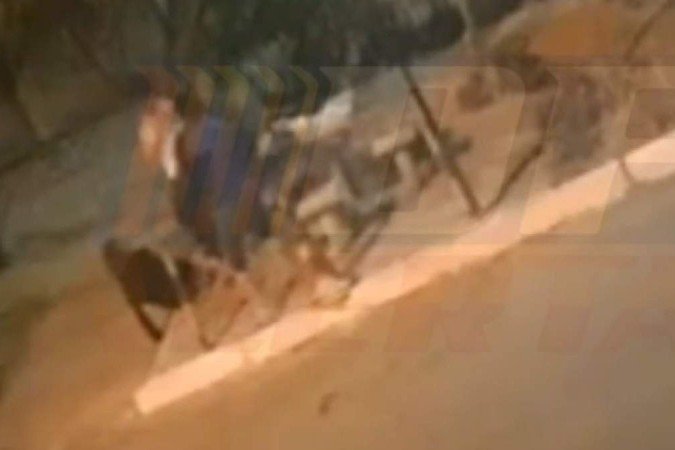 Images show the coldness and brutality of criminals – (Credit: TV Brasília/Disclosure)
CCTV cameras recorded strong scenes of a robbery (robbery followed by death) committed in a square on QR 210 in Samambaia Norte. The victim, an 18-year-old, was sitting next to his girlfriend, when a robber approaches, steals and stabs the boy in the chest. The man, who has not yet been identified, succumbed to his injuries and died.
The video, obtained firsthand by the TV Brasiliapartner of Brazilian Mail, shows the action of criminals. At around 9:10 pm on Friday (2/9), two men in shorts and a hooded jacket walk down a street and pass the couple, who are just ahead sitting on a concrete bench.
Seconds later, one of the criminals returns and approaches the victims. The young man's girlfriend falls to the ground and, in a quick action, the author stabs the boy in the abdomen and flees taking his belongings. The young man was rescued by the Military Fire Department of the DF (CBMDF) and sent to the Taguatinga Regional Hospital (HRT), but he could not resist his injuries and died. The 26th Police Station is investigating the case.